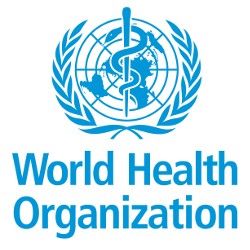 Turkish Joint Diseases Foundation is a supporting organization of Global Alliance for Musculoskeletal Health and member of International Osteoporosis Foundation.
Joint Diseases and Related Surgery
(formerly published as Eklem Hastalıkları ve Cerrahisi)
Please cite as
Jt Dis Relat Surg

the articles published after 2020 (including all issues of 2020).
Please cite as Eklem Hastalik Cerrahisi the articles published before 2020.


OPEN ACCESS journal

The full text of the articles of the Journal are freely available without embargo since 1990.
Joint Diseases and Related Surgery (www.jointdrs.org) is an official publication of the Turkish Joint Diseases Foundation (www.tevak.org).
Joint Diseases and Related Surgery is published three times a year (April, August and December).
Joint Diseases and Related Surgery is indexed in Science Citation Index Expanded/Journal Citation Report, PubMed/MEDLINE, PubMed Central (PMC), Scopus, TÜBİTAK, ULAKBİM/TR Dizin, and Turkish Citation Index.
2019 Journal Impact Factor:* 1.338

*2019 Journal Citation Reports (Web of Science 2020)
Joint Diseases and Related Surgery is international, double-blind peer-reviewed, periodical journal bringing the latest developments in all aspects of joint diseases and related surgery. The Journal welcomes original clinical and empirical scientific research articles, reviews and case reports (limited number) or clinical pictures (limited number) about joint diseases and related surgery, arthroplasty, arthroscopy, general orthopedics and traumatology written only in English.
---
The submission fee is 50 $ (for foreign authors) and 200 TL (for Turkish authors) per article will be collected by Türkiye Klinikleri as usage fee for the online article submission and tracking system. This fee will not be repaid if the article is rejected in any stage. Neither our journal nor our foundation has any legal or financial liability due to these fee.
| | |
| --- | --- |
| | After completing your payment to Türkiye Klinikleri you may send your article by pushing this button |
1. Türkiye Klinikleri for usage of online article submission and tracking system

Türkiye Klinikleri Payment Information for Bank Wire /EFT:
Türkiye İş Bankası BALGAT ŞUBESİ
for $ IBAN: TR5500 0640 0000 2428 4022 9677
Swift code (bic code): ISBKTRIS
for TL IBAN: TR8600 0640 0000 1428 4054 8448
Payee's name: Ortadoğu Rek. Tan. Yay. Tur. Eğt. İnş. San. ve Tic. A.Ş.
---
ARTICLE PROCESSING CHARGE (APC) to be paid by the AUTHORS of the ACCEPTED ARTICLES for PUBLICATION in the JOURNAL
The authors with accepted articles for publication in the Journal will be required to make a financial contribution. This contribution share will be determined according to the number of pages which the articles cover in the Journal and it will become 110 $ or 100 € or 700 TL per page. This fee will be collected in advance before the publishing services. This amount will not be repaid even if the article is afterwards withdrawn by the authors for any reason.
2. Turkish Joint Diseases Foundation for publishing and other services

Bank Accounts:
Ziraat Bankası Bilkent Plaza Ankara Subesi
for $ IBAN: TR11 0001 0017 6289 9775 4450 05
for € IBAN: TR81 0001 0017 6289 9775 4450 06
Swift code: TCZBTR2A
for TL IBAN: TR38 0001 0017 6289 9775 4450 04
Payee's name:
Türkiye Eklem Hastalıkları Tedavi Vakfı İktisadi İşletmesi
These fees are in no way related to the scientific evaluations conducted voluntarily by our journal's editorial board and consultant referees.
Any rejected article has no competence or priority for our journal scientifically. No further details should be requested from us.